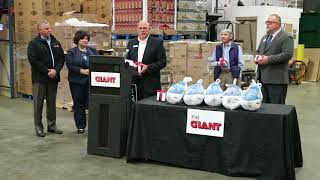 GIANT Donates 250 Turkeys to SHARE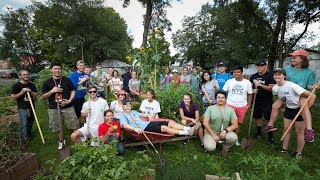 Dickinson College and the Community with Project SHARE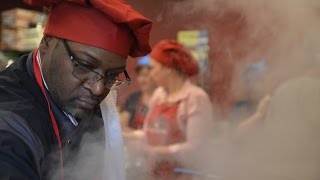 Weston Chops For Our Kitchen Victory!
GIANT Donates 250 Turkeys to SHARE

GIANT donated 250 frozen turkeys to Project SHARE together with a further $5,000 in gift cards. The ceremony took place at the the Central PA Food Bank. We were joined by our friends from New Hope Ministries and Bethesda Mission. All of us are dedicated to providing healthy, nutritious and tasty traditional foods for the holidays and year round to our communities living in food insecurity. Many thanks to GIANT for their commitment to our missions.

Dickinson College and the Community with Project SHARE

Excellent video produced by Joe O'Brien of Dickinson College on the relationship with the community of Carlisle highlighting Project SHARE

Weston Chops For Our Kitchen Victory!

Weston Petroski, our Nutrition Coordinator at Project SHARE recently entered and won the "Chop Event" at the Central Pennsylvania Food Bank in Harrisburg. Kudos to Weston for a great showing and an entertaining look behind the scenes.